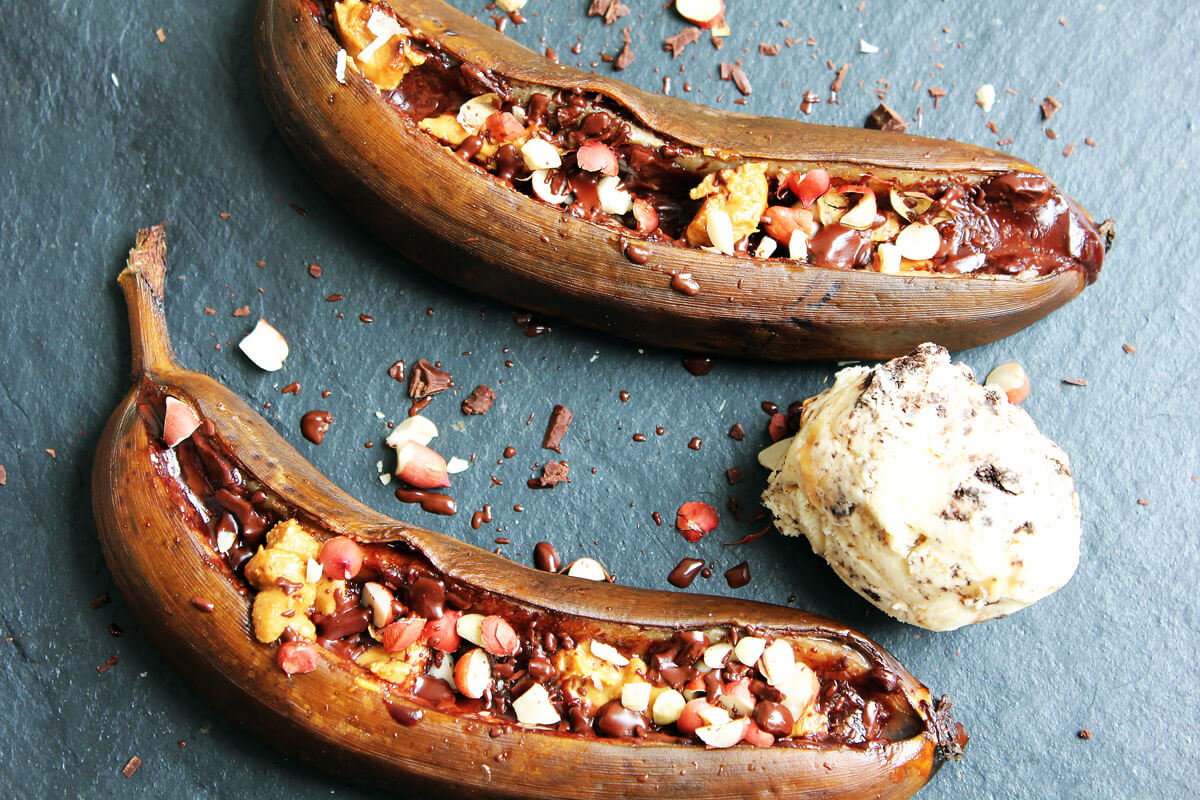 A barbecue doesn't always have to be 100 % hearty. Because you can also put some sweets wonderfully on the grill. How about a grilled banana, for example? We simply fill them with a little bit peanut butter and vegan chocolate and top them with a few chopped peanuts after grilling. Ready to go: your new favourite dessert for future barbecues. Especially if you serve a scoop of ice cream with it. Let's do it!
Super-Special-Extra-Insider-Tip: the bananas can be prepared without a grill in the oven. But shhhhh!
Grilled Banana with Peanut & Chocolate
Ingredients
4

bananas

50

g

dark chocolate

4

tbsp

peanut butter

2

tbsp

peanuts
Preparation
Cut a pocket in the bananas lengthways. Use your hands to slightly enlarge the opening.

Cut 3/4 of the chocolate into small pieces and press into the opening. Also spread some peanut butter on it.

Grill the banana for a few minutes until the banana turns brown on the outside and the filling is nice and soft.

Finely chop the remaining chocolate and peanuts. Serve the bananas sprinkled with it. A scoop of vegan ice cream also fits perfectly.