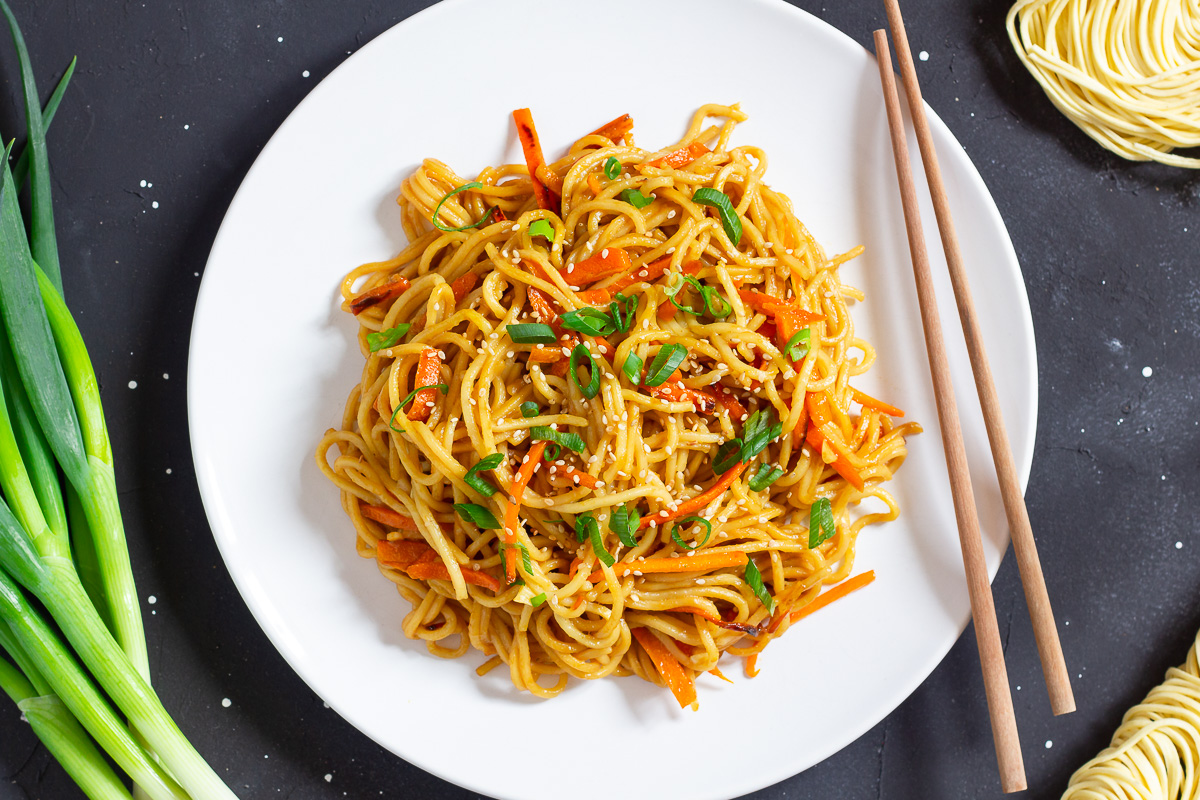 During Veganuary (more about it here) we want to present you a few simple recipes that are quick to prepare and that do not require fancy substitute products. Fried noodles are a really great classic of the quick and easy cuisine. In the basic version, they are on the table in 15 minutes and can be enhanced with tofu and vegetables as desired.
Fried noodles are unfortunately not always vegan at the Chinese takeaway, even if you explicitly oder without fried egg. Egg noodles (instead of wheat noodles) are sometimes used as a base and non-vegan ingredients such as honey, fish sauce or oyster sauce are often used for seasoning.
We season with garlic, soy sauce, sesame oil and hoisin sauce instead. Hoisin is a dark, thick sauce from the Chinese or Cantonese cuisine, which is based on fermented soybean paste and is seasoned with some delicious spices.
In the basic recipe, carrots and spring onions are added to the noodles and spices. However, these ingredients can be exchanged or upgraded as required. We like to fry the carrot together with some cabbage (e.g. white, pointed or Chinese cabbage) and bell pepper. Mushrooms are delicious too. For some protein, we sometimes fry tofu cubes in the pan beforehand, season them and in the end add them to the noodles again.
What is your favorite fried noodle combination?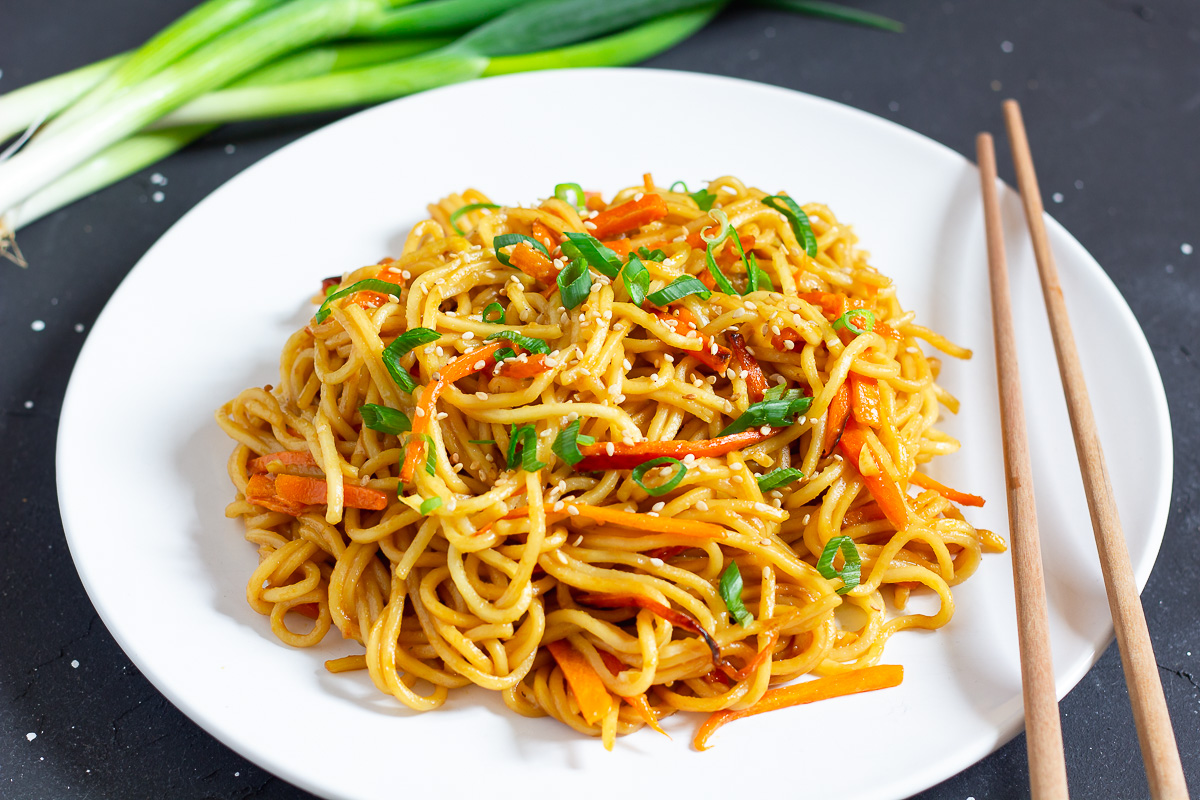 Chinese Fried Noodles - Basic Recipe
Ingredients
250

g

Asian wheat noodles

2

spring onions

1

carrot

,

approx. 150 g

2

cloves

garlic

3

tbsp

soy sauce

1

tbsp

hoisin sauce

2

tbsp

vegetable oil

,

e.g. rapeseed oil

1

tbsp

sesame oil

sesame seeds

,

optional
Preparation
Cook the noodles in boiling water according to the instructions on the packet. Pour off, Rinse with cold water, drain and mix with the sesame oil.

Cut the carrot into fine strips. Cut the spring onion into thin slices. Finely chop the garlic clove.

Heat the vegetable oil in a large pan at a relatively high temperature. Fry the carrot strips (and any other vegetables) for about 1-2 minutes while stirring. Add the garlic and noodles and fry a little too. Deglaze with soy and hoisin sauce and mix well.

Serve the fried noodles sprinkled with spring onions and sesame seeds.
Song of the recipe:

Such a beautiful song <3 And the title couldn't be more appropriate for this recipe. So turn the music on, close your eyes, put some fried noodles in your mouth and enjoy.