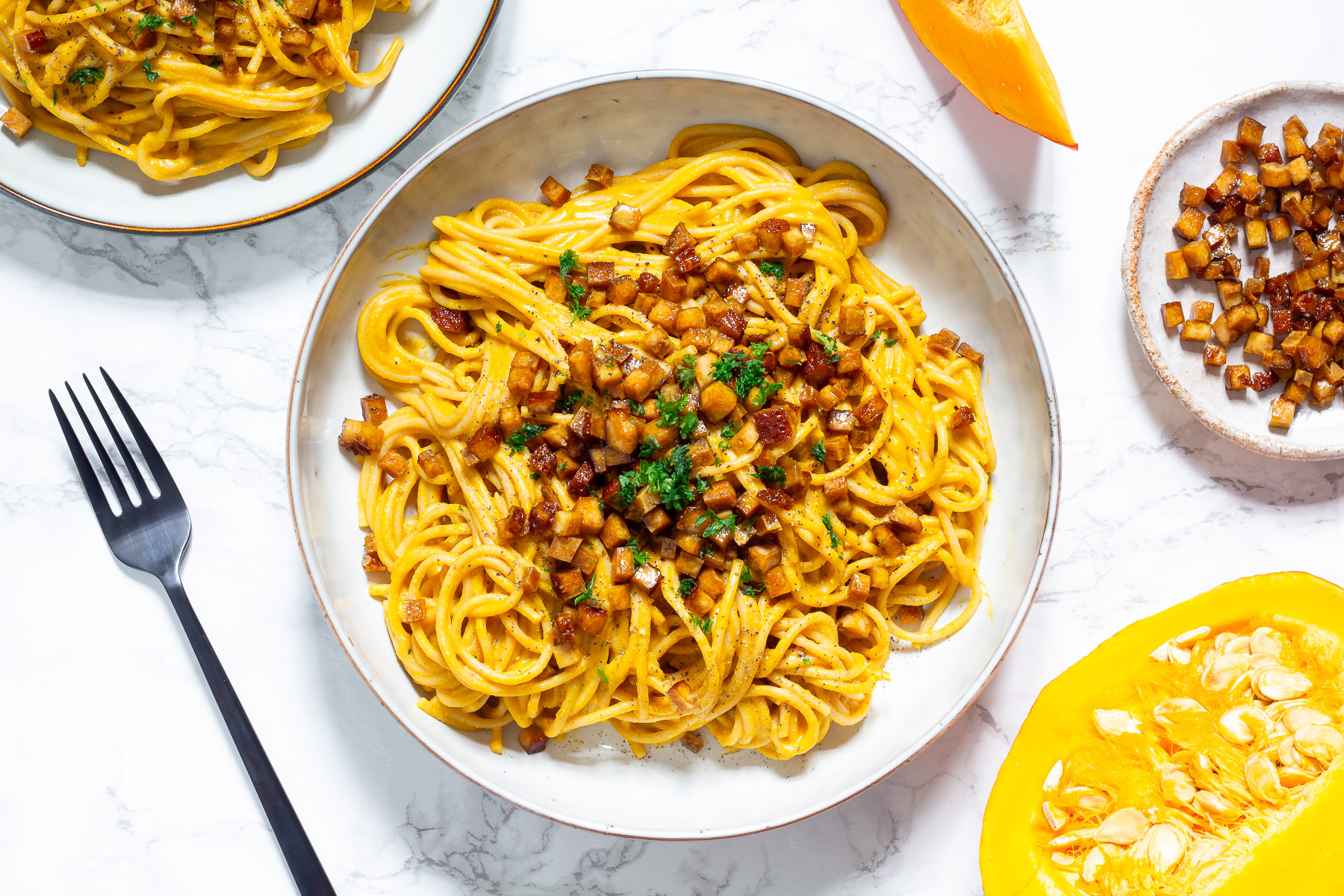 Well, have you started the pumpkin season yet? We are already in pumpkin heaven again. The first pumpkins have made it into the vegetable box of our solidarity farm and landed on our plates. And of course we couldn't pass up the opportunity to come up with a new pumpkin recipe. This time it's a variation on an absolute classic, vegan pumpkin carbonara.
The "sauce", so the substitute for the egg-cheese-pasta water mixture in the original, consists of pumpkin (ha, you wouldn't have expected that, would you?), cashews, yeast flakes and the always amazingly egg-tasting sulphur salt kala namak. So the ingredient list is more than manageable. The preparation is quick and the pumpkin adds a very appropriate flavour to the dish. The basic vegan version of spaghetti carbonara is now officially obsolete. From now on, we'll just always have this pumpkin carbonara. So please try yourself.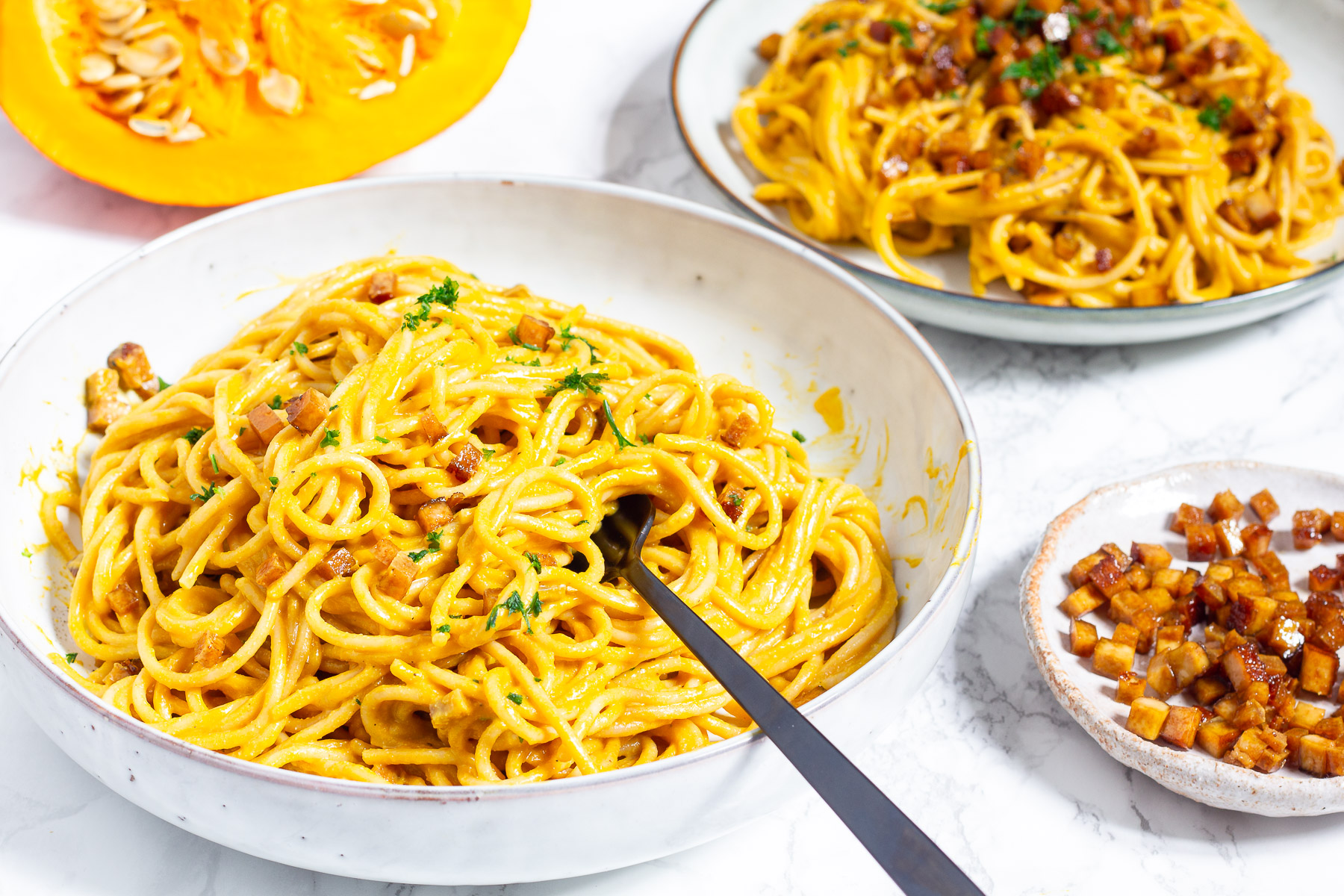 Vegan Pumpkin Carbonara
Ingredients
250

g

spaghetti

100

g

smoked tofu

1

tbsp

soy sauce

parsley

olive oil

black pepper
Sauce
200

g

pumpkin

,

e.g. hokkaido

40

g

cashew nuts

150

ml

water

1

tbsp

yeast flakes

1.5

tsp

kala namak
Preparation
Cut the pumpkin into bite-sized pieces. Place in a saucepan with the water and cashews and cook for about 15 minutes with the lid on until soft.

Finely puree the pumpkin-cashew mixture including the cooking water with the kala namak and yeast flakes in a stand mixer.

Finely dice the smoked tofu and fry in a pan with a dash of olive oil over medium-high heat until crispy on all sides. Finally, deglaze with the soy sauce.

Cook the pasta al dente in salted water according to the package instructions, drain, reserving the cooking water. Mix the pasta with the sauce, adding a dash of pasta water if necessary. Serve with freshly ground black pepper, some chopped parsley and the cubes of smoked tofu.
Song of the recipe:

This song, originally written by Prince and made world famous by Sinéad O'Connor in 1990, I recently heard in a great remix at a festival. Here in a completely different version. For me, it's at least as beautiful.
(Would you like to listen to all the songs for the recipe? Find them collected in one playlist here)