Plums are still in season here in Germany. So they are extra cheap and cheerful right now. Why not try this easy to prepare but still very tasty crumble by Miss Cheap & Cheerful? A perfect dish to enjoy on a Sunday afternoon. And if you want to play around a bit, the recipe of course works well with other fruits like apples or rhubarb or a fruit mixture.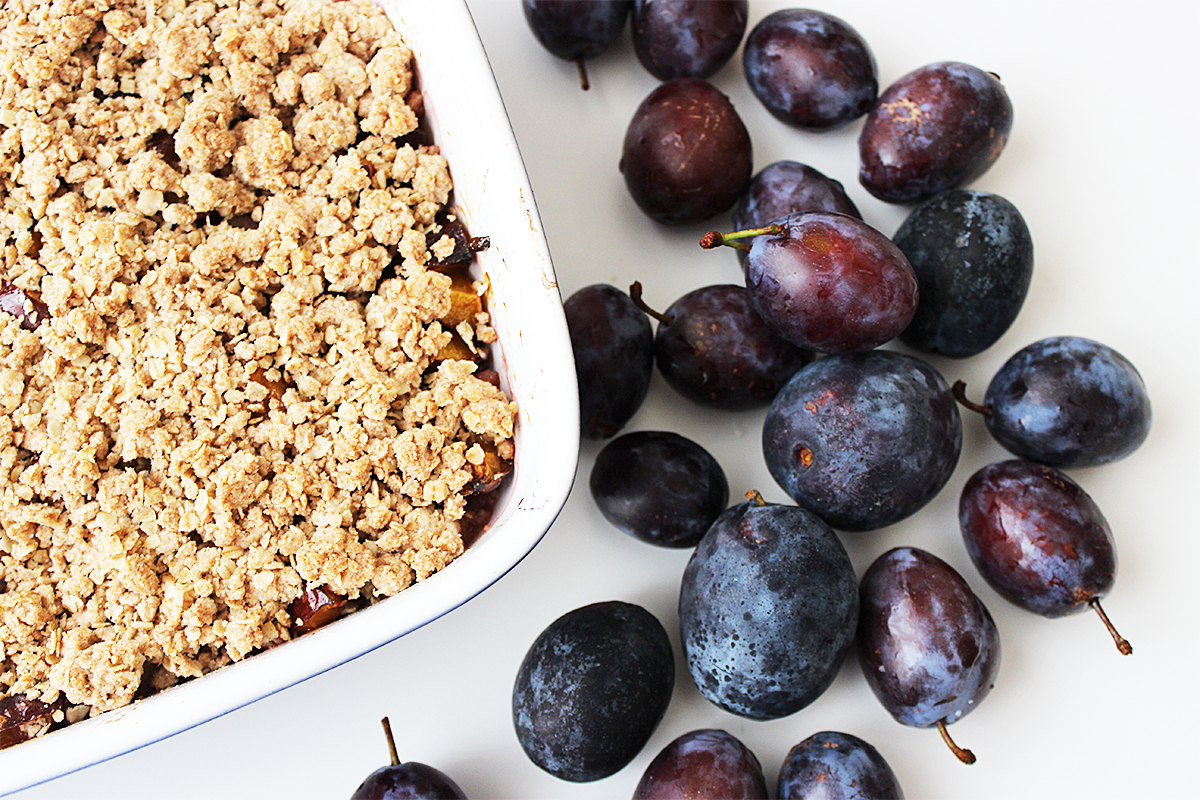 Ingredients for 4-6 servings (about 0,33 – 0,50 euros each):
about 750 g plums
2 tsp cinnamon powder
1 tbsp vanilla sugar
1 splash of citron juice
100 g cold vegan butter
100 g rolled oats
100 g whole wheat flour
2 tbsp cane sugar
Preparation
Preheat the oven to 180 degrees Celsius. Wash and pit the plums (a small fruit knife should do the job). Cut them in eighth and place them in a ovenproof dish. Season with vanilla sugar, citron juice and 1 tsp cinnamon powder .
Mix the cold vegan butter with oats, flour, sugar and the second teaspoon of cinnamon powder. Use your fingertips for this step and don't knead too long to achieve a light breadcrumb texture. Put the crumble on top of the plums and bake in the oven for about 40 minutes.
Serve the crumble warm with (n)ice cream or vegan whipped cream if you like.