Kale mallung or mallum is a side dish from Sri Lanka in which fresh kale is briefly cooked and mixed with spices and desiccated coconut. Just like coconut sambal, mallum is an integral part of an authentic rice and curry meal.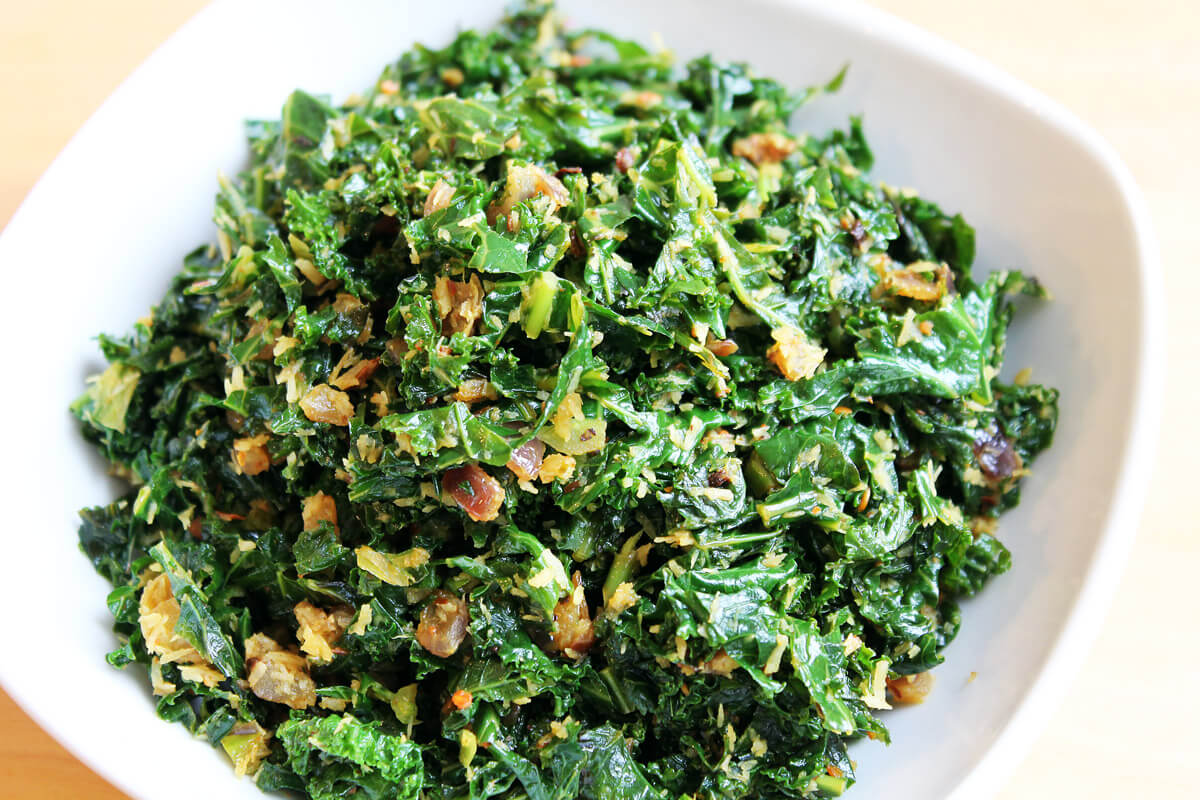 Luckily, kale is currently in season in Germany, so you can find it fresh on the local market or in very well-stocked supermarkets. If necessary, you can of course also use frozen kale. However, it's not as suitable here as in other recipes, where the kale is cooked through properly. Instead of kale, you could for example also use fresh savoy cabbage for making mallung.
KALE MALLUNG
Ingredients for 1 bowl (about  1,50 Euros)
200 g kale, roughly chopped
1 red onion
2 tsp chili flakes, alternatively: chili powder
1/2 tsp turmeric powder
6 tbsp desiccated coconut
1 tbsp lime juice
2 tbsp vegetable oil
salt + pepper
Preparation
1. Finely dice the onion. Sweat colorless with the vegetable oil in a large deep pan at medium temperature.
2. Add kale, chili and turmeric powder. Fry for about 1 minute. Then add approx. 125 ml of water and cook for 5 minutes, stirring occasionally.
3. Add desiccated coconut and lime juice, remove from heat and mix well. Season with salt and pepper before serving.