After we posted a recipe for the lentil curry dhal on the blog a few days ago, the recipe for the appropriate side dish follows today. Pol Sambol consists mainly of grated coconut and is served with almost all curry dishes in Sri Lanka. The coconut sambal also tastes really good as a topping for bread and sandwiches.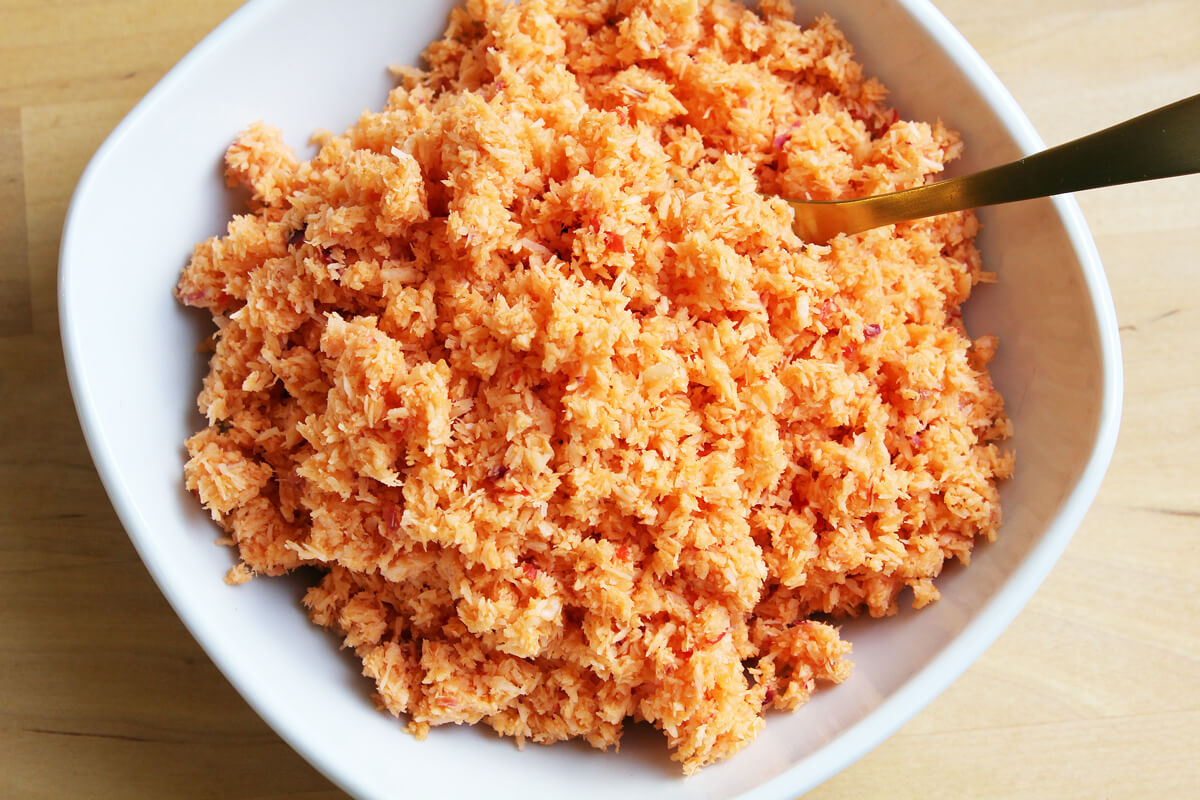 Pol Sambol is usually vegan. Sometimes, however, dried fish is also used in the making. Of course, we do not do this in our version. We season the coconut sambal with chilli, onion, lime juice, tomato, sugar and salt. This results in a round and fresh taste of sweet, sour, salty and hot, which can be adjusted according to your own preferences.
COCONUT SAMBAL (POL SAMBOL)
Ingredients for 1 bowl (about  1,75 Euros)
150 g desiccated coconut
1 red chili pepper
1 red onion, small
3 tbsp lime juice
3 tbsp water, omit if using freshly grated coconut
1 tbsp coconut oil, omit if using freshly grated coconut
1 heaped tsp tomato puree
1 tsp sugar
1/4 tsp salt
Preparation
1. Roughly cut the chili pepper and onion. Process with salt and sugar in a mortar or food processor to a kind of paste.
2. Add the remaining ingredients and knead everything well with your hands.