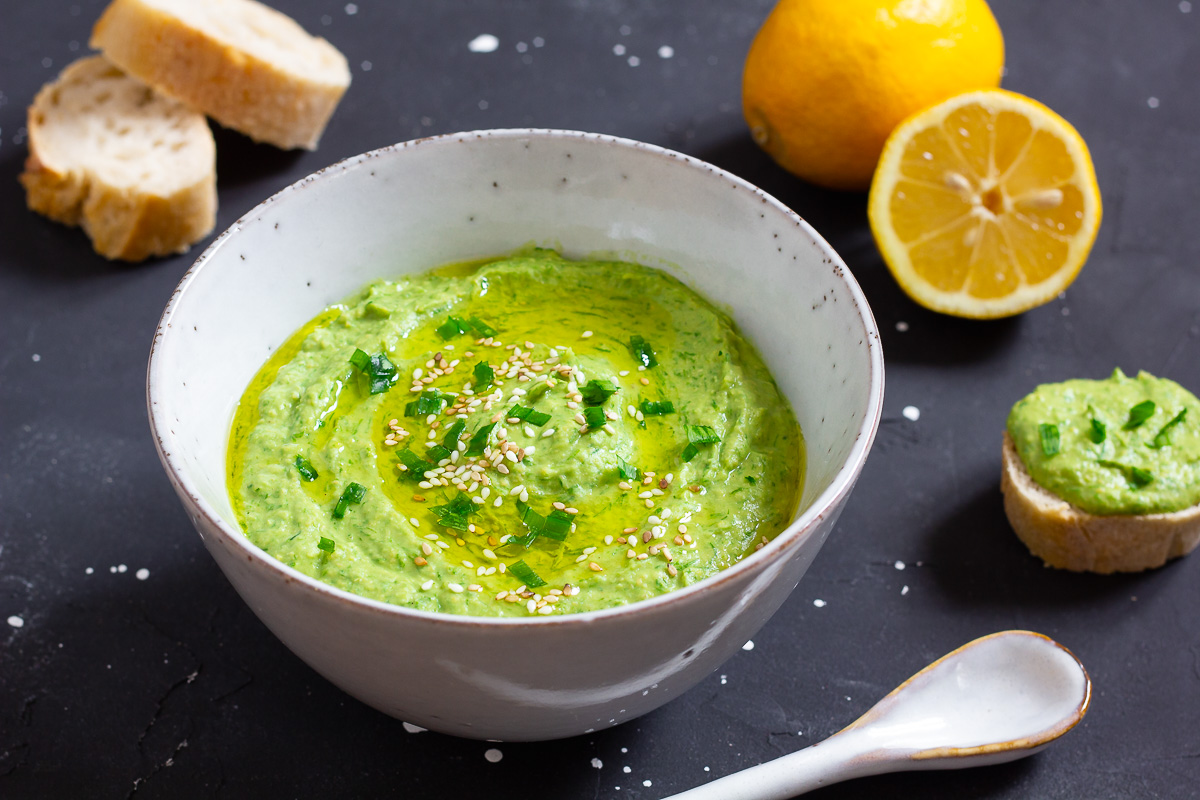 We continue to celebrate the wild garlic season, which usually only runs from mid-March to early May. For us, the garlicky herb is a nice starting point for spring every year, which then brings more variety to the regional fruit and vegetable basket. Because wild garlic will soon be followed by asparagus, rhubarb or strawberries. But today we first uploaded a quick and easy wild garlic recipe to the blog: creamy wild garlic hummus.
The delicious and healthy chickpea cream can be wonderfully modified. In autumn we presented a version with pumpkin. So today there is the spring version with wild garlic. This not only gives the hummus a great green color, but also a very special taste. The garlic aroma of the wild garlic is very present here, but at the same time much more subtle than just a raw garlic clove pureed into the hummus. Just try it out for yourself.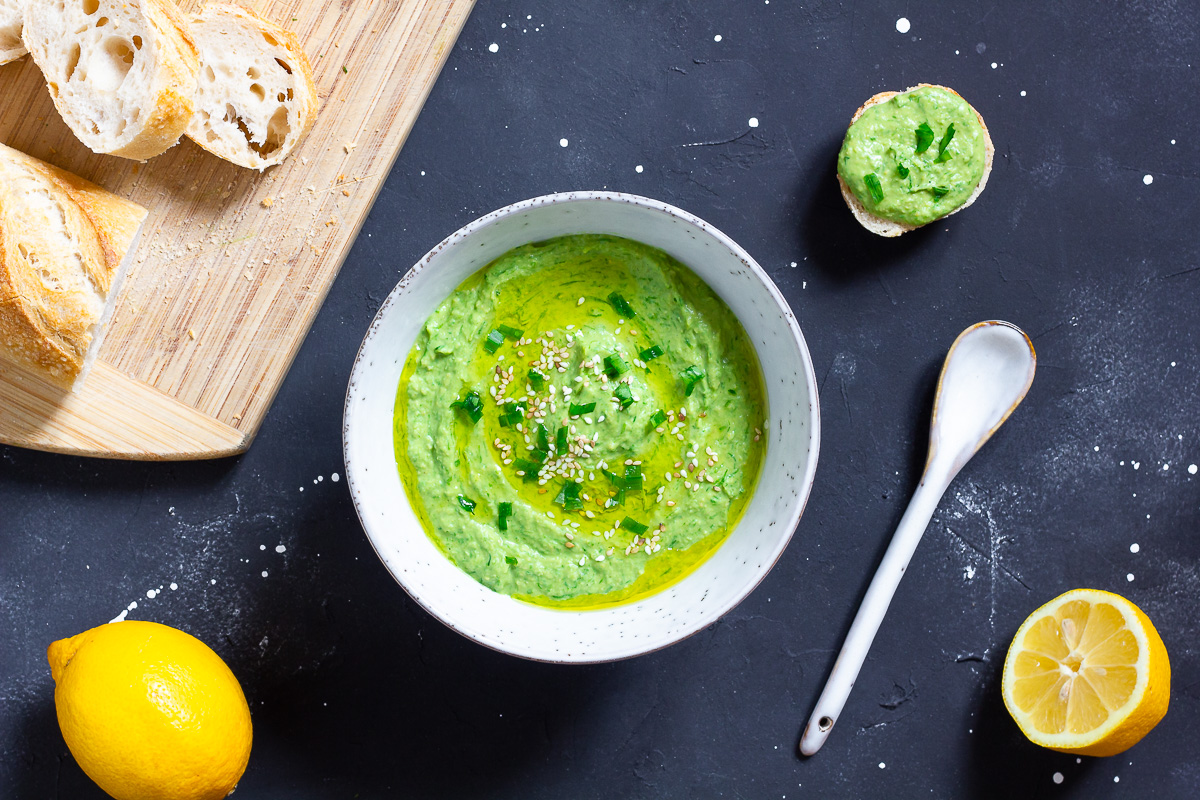 Wild Garlic Hummus
Ingredients
240

g

cooked chickpeas

60

g

wild garlic

3

tbsp

tahini

2

tbsp

lemon juice

2

tbsp

olive oil

75

ml

water

,

preferably the chickpea water

1/2

tsp

salt

1/2

tsp

cumin powder
Preparation
Put all the ingredients in a blender or, if you are using a hand blender, in a tall, narrow container and blend well. Possibly add a little more liquid until the desired consistency is achieved.

Season the hummus to taste. For serving, if you like, drizzle with a little olive oil and sprinkle with a few sesame seeds.
Song of the recipe:

Today you can hear relaxed reggae sounds. When harvesting, it is best to leave the roots of the wild garlic to stand. This allows the herb to recover and it will sprout again next year.
(Would you like to listen to all the songs for the recipe? Find them collected in one playlist here)