I must admit I'm not having smoothies very often. But I swear this will change. If done right a smoothie is a super cheerful and super healthy breakfast. So is this one. Seeds, oats and peanut butter deliver a lot of energy, will keep you full for quite a while and add a great nutty flavour to the sweetness of the banana, berries and figs. The smoothie tastes so rich you don't even need any plant milk here. If you are using fresh blueberries (which I didn't have) you might add some ice cubes instead of the water. By the way this is basically my version of Deliciously Ella's Ultimate Blueberry and Banana Breakfast Smoothie.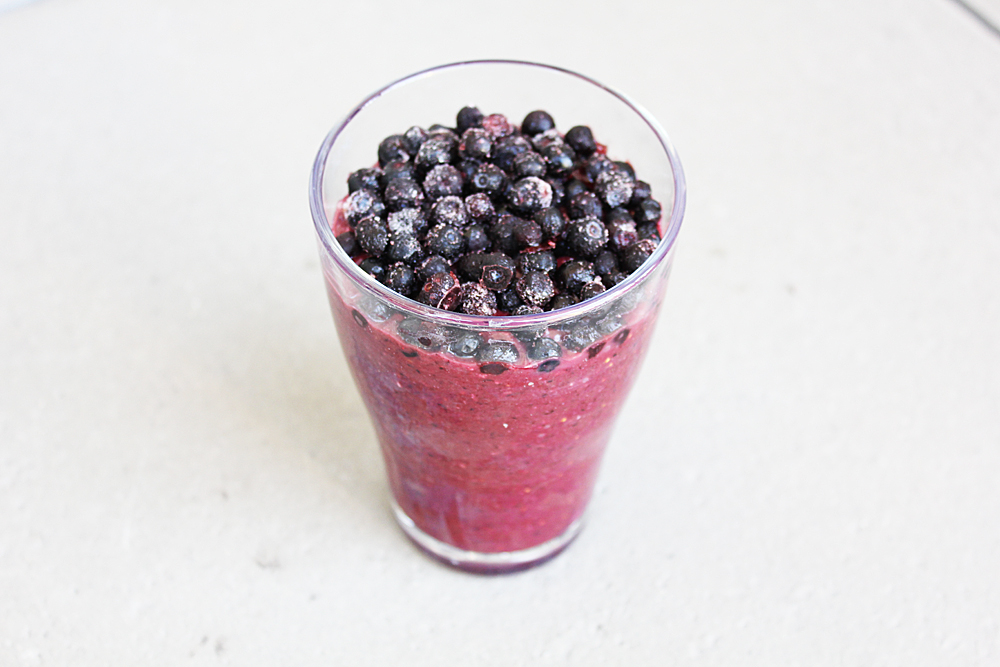 Ingredients for 1 smoothie (about 1,00 euro):
1 ripe banana
75 g frozen blueberries
100 ml cold water
2 tbsp seeds (I used 1,5 tbsp flax seeds and 0,5 tbsp chia seeds)
1 tbsp oats
1 tsp peanut butter
2 (ready to eat) dried figs
Preparation
Roughly slice the banana and the figs into chunks. Then simply put all the ingredients together in a blender and blend until smooth. Check the consistency and add some water if you like it runnier. That's it. Easy-peasy breakfast prepared in less than 5 minutes.